Pastor/Elder: Andrew Violette
Pastoral Role: Preaching, Evangelism, & Administration
Originally from the U.S.A., Andrew has been called to help build up the church in Fredericton. At bible school, he met his wife, Tara-Lee, who was born and raised in Nova Scotia. Andrew and Tara-Lee have devoted their family to serving God and investing into the kingdom of God in Lincoln.
.
.
Pastor/Elder: John Mclean
Pastoral Role: Visitation, Teaching, & Discipleship
John is married and the father of two adult children. He was raised by godly parents and made his personal public profession of faith in Christ in his teens. He studied theology in Saskatoon, and took Personal Care training in Fredericton. He has served as a sign language interpreter, personal care worker, job coach, counselor, and Bible teacher. As a writer he has published well over a hundred articles and currently writes a weekday blog at thebrokenrunner.com.

.
Pastor/Elder: Don Longworth
Pastoral Role: Preaching & Prayer Leadership
Don serves as a missionary with SIM Canada along with his lovely wife Erin and their three children. They served in West Africa for a time and are now serving in local church missions work. His driving passion is see genuine biblical revival in the church, at true spirit of prayer, and the lost being well and truly saved. Don leads the prayer ministry at Lincoln Baptist and loves to spend hours encourage anyone who is seeking God with all their heart.
.
Pastor/Elder: Jim Longworth
Pastoral Role: Celebrate Recovery Director
When Jim was 4 years old, his parents obeyed God's call to serve as missionaries in Costa Rica. When he was 6 years old he accepted Jesus as his Saviour after his Mom taught a Sunday School class on what is required to go to heaven. That same day he felt God's call upon his life to missionary service. As part of his call to missionary service, he took a three year training to become a Registered Nurse followed by four years of Bible school training concluding with his ordination to the Lord's ministry.
In 1975, He departed for Benin in West Africa to serve as a nurse at the mission hospital and soon became the Administrator for the whole hospital. Upon retuning to Benin he began church planting among the Monkole people where he saw many people come to faith in Jesus accompanied by rapid church growth.
He returned to Canada in 1994 for his children's education and to assist missionary candidates through their application process. The Lord also opened the opportunity to serve as the Celebrate Recovery Director for Atlantic Canada.
.
Worship Leader: Becka deHaan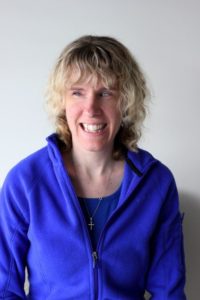 Becka deHaan is a full-time recording and performing artist, with a piano certificate from the Royal Conservatory of Music, and a degree in theology from Canadian Mennonite University. She enjoys leading the congregation in cross-generational fashion, from popular contemporary worship songs, to simple-yet-soulful interpretations of traditional hymns or carols. She feels a calling from God to lead everyone, regardless of their singing capabilities or lack thereof, in song, new or old, to the Lord.