Senior Pastor: Rev Richard Adesola
Pastoral Role: Preaching, Pastoring and Leadership Development. 
Rev. Richard Adesola is a seasoned minister of the gospel who has dedicated his life to the work of the ministry in ensuring that peoples' destinies occupies their rightful places in the divine plan of God. He was born in the Western part of Nigeria, where he had his secondary and tertiary education. He attended the Polytechnic and the University of Ibadan Nigeria between 1989 to 1994 where he was trained as a Mining Geologist, but God uncovered His own plan for him when he was called and ordained into ministry in 1994 and 1996 respectively. He is a man sent by God to proclaim the love of Christ to the world and revive the church; this was the core operations of his ministry since inception in Nigeria and in the Southern Africa where he functioned as a missionary pastor for over twelve years.
Rev Richard relocated to Canada in 2016 and served as an associate pastor, pulpit supplies minister, and lead pastor with various Christian organizations in Saskatchewan and Nova-Scotia Canada before he was appointed the Senior Pastor of Lincoln Baptist Church, NB in April 2022. "Pastor Rich" as he is fondly called also holds a Bachelor degree in Theology from Christ Baptist Seminary and University, South Africa and Masters of Arts degree in Intercultural Ministry and Leadership Development at Bethany Global University, Minnesota U.S.A. His publications includes: 'Empowerment for Greatness', 'There is hope for you', 'Champions of God' and 'Tapping into the Wealth Within'. He is married to Dr. Joke, a biologist and researcher who is also a co-labourer with him in ministry. They both co-hosts a virtual online revival crusade known as "Jesus in Your House" and a family life interactive session called "Enrich Your Life with God". They are blessed with three Children.
Elder: Joseph Irwin
Pastoral Role: Preaching & Prayer Meeting
Joseph was raised in a Christian home in India and was saved at the age of 21. As a fourth generation Christian in his family, he was actively involved in village and slum ministries in various parts of India. He came to Canada in 2014 as an engineering student, while also desiring to continue his gospel work in Canada. He was trained as a home church minister and youth minister in India, and his focus is on encouraging the church to get ready for our lord Jesus' second coming. Joseph married his wife Anita Davidson, who is a prayer warrior. He enjoys skeet and trap shooting and time in the woods pursuing fish and ducks.
Worship/Music Leader: Becka deHaan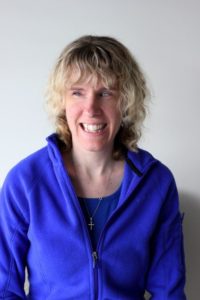 Becka deHaan is a full-time recording and performing artist, with a piano certificate from the Royal Conservatory of Music, and a degree in theology from Canadian Mennonite University. She enjoys leading the congregation in cross-generational fashion, from popular contemporary worship songs, to simple-yet-soulful interpretations of traditional hymns or carols. She feels a calling from God to lead everyone, regardless of their singing capabilities or lack thereof, in song, new or old, to the Lord.