Pastor John Mclean
Pastoral Role: Visitation, Teaching, & Discipleship
John is married and the father of two adult children. He was raised by godly parents and made his personal public profession of faith in Christ in his teens. He studied theology in Saskatoon, and took Personal Care training in Fredericton. He has served as a sign language interpreter, personal care worker, job coach, counselor, and Bible teacher. As a writer he has published well over a hundred articles and currently writes a weekday blog at thebrokenrunner.com.

Elder Joseph Irwin
Pastoral Role: Preaching & Prayer Meeting
Joseph was raised in a Christian home in India and was saved at the age of 21. As a fourth generation Christian in his family, he was actively involved in village and slum ministries in various parts of India. He came to Canada in 2014 as an engineering student, while also desiring to continue his gospel work in Canada. He was trained as a home church minister and youth minister in India, and his focus is on encouraging the church to get ready for our lord Jesus' second coming. Joseph married his wife Anita Davidson, who is a prayer warrior. He enjoys skeet and trap shooting and time in the woods pursuing fish and ducks.
Worship/Music Leader: Becka deHaan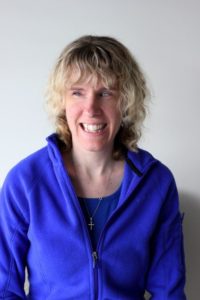 Becka deHaan is a full-time recording and performing artist, with a piano certificate from the Royal Conservatory of Music, and a degree in theology from Canadian Mennonite University. She enjoys leading the congregation in cross-generational fashion, from popular contemporary worship songs, to simple-yet-soulful interpretations of traditional hymns or carols. She feels a calling from God to lead everyone, regardless of their singing capabilities or lack thereof, in song, new or old, to the Lord.